SRI International, 2017
30″ x 16″, dye sublimation on aluminum

This painting was created, using an iPad Pro, Apple Pencil and Procreate app, from direct observation of the headquarters of SRI International in Menlo Park. SRI was originally established by the trustees of Stanford University in 1946 (just celebrated it's 70th anniversary and hence the banners with "70" that you see in this painting) as the Stanford Research Institute, a center of innovation to support and create "world-changing solutions to make people safer, healthier, and more productive". Amongst the many inventions and innovations, ranging from the Arpanet, the predecessor of the internet, to Siri, that have emerged from SRI over the last 70 years, one that heralded the digital revolution is Doug Engelbart's seminal work on human-computer interaction and how to best augment human capabilities, introducing the concepts and first prototypes of the graphical user interface and the mouse, as shown in his "Mother of All Demos" in 1968.
This video starts with me painting outside the magnificent columned SRI entrance and then shows a time-lapse replay of the brush stroke by brush stroke creative process. You can see all the elements that went into the background that relate to the history of SRI.
A few years ago I had the great pleasure of seeing Doug Engelbart talk about his life and technology at a special event at Stanford University, and then, on another occasion, had a chance to chat with him in downtown Palo Alto. He was a wonderful gentleman and amazing visionary.
This painting is part of my Iconic Places of Silicon Valley series of plein air iPad paintings:

The Hewlett Packard Garage, Palo Alto (1939)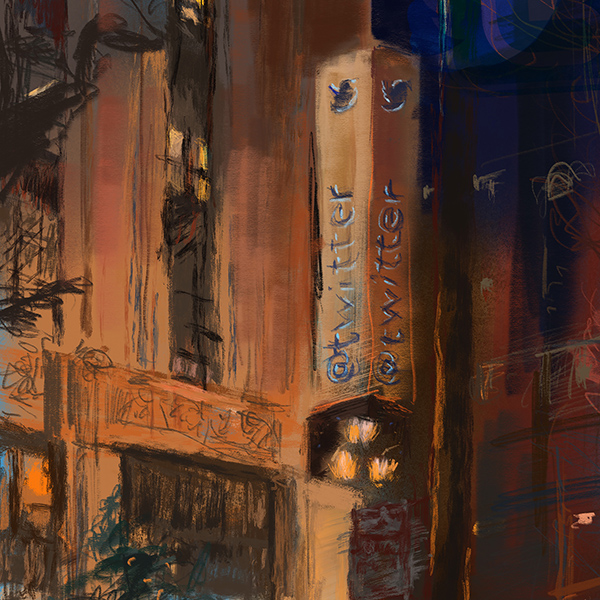 SRI International, Menlo Park (1946)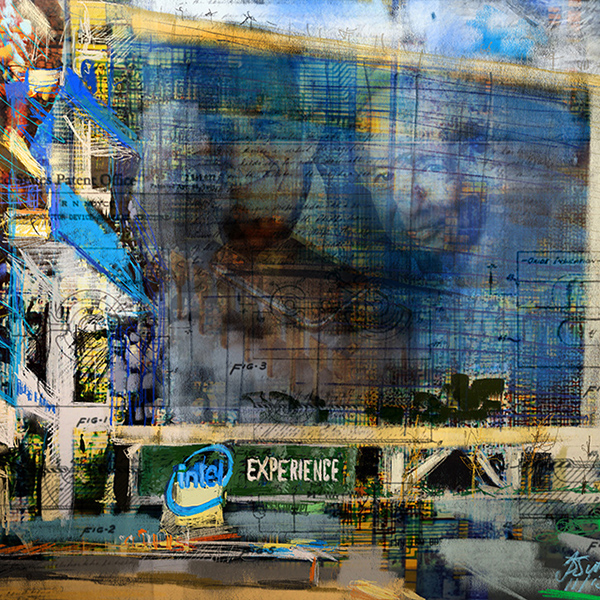 Intel, Santa Clara (1968)

Xerox PARC, Palo Alto (1970)

Apple Park, "The Spaceship", Cupertino (1976)

Google Bikes, "Googleplex", Mountain View (1998)

Facebook Thumbs Up Sign, Menlo Park (2004)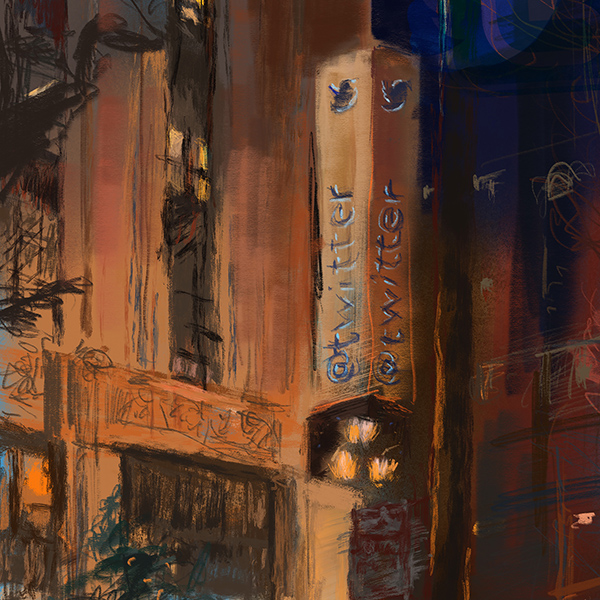 Twitter, San Francisco (2006)