Facebook Thumbs Up, 2017
20″ x 20″, dye sublimation on aluminum

This painting was created, using an iPad Pro, Apple Pencil and Procreate app, from direct observation of the Facebook Thumbs Up Sign (on the reverse side of the old Sun Microsystems sign) at their corporate headquarters in Menlo Park, located at the famous street address: 1 Hacker Way. Facebook, co-founded in 2004 by Mark Zuckerberg, now has approaching 2 billion users out of a world population just short of 8 billion people. That means almost 1 in 4 humans on the planet have used Facebook. Facebook is part of the realm of the "newer wave" of Silicon Valley internet companies, alongside other giants like Google, Twitter and Wikipedia, that impact human experience and interaction worldwide on a daily basis.
Sitting there drawing the sign, watching a continuous stream of people pose in front of the sign with their thumbs up, made me reflect on how much change has happened in the course of my own lifetime. It doesn't seem that long ago that I was a student at Oxford spending a summer working in America (at Varian in Palo Alto), and staying only a short distance away from where I was now sitting in Menlo Park. It was actually 1982 in an era that now seems so pre-everything….pre-smartphone, pre-Mac, pre-internet, pre-everything we now take for granted.
This time-lapse replay video shares the creative process, brush stroke by brush stroke. See all the elements that went into the background…
This painting is part of my Iconic Places of Silicon Valley series of plein air iPad paintings:

The Hewlett Packard Garage, Palo Alto (1939)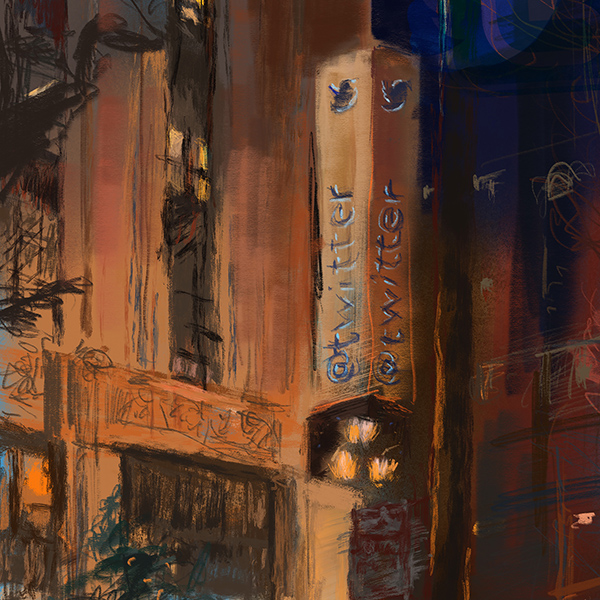 SRI International, Menlo Park (1946)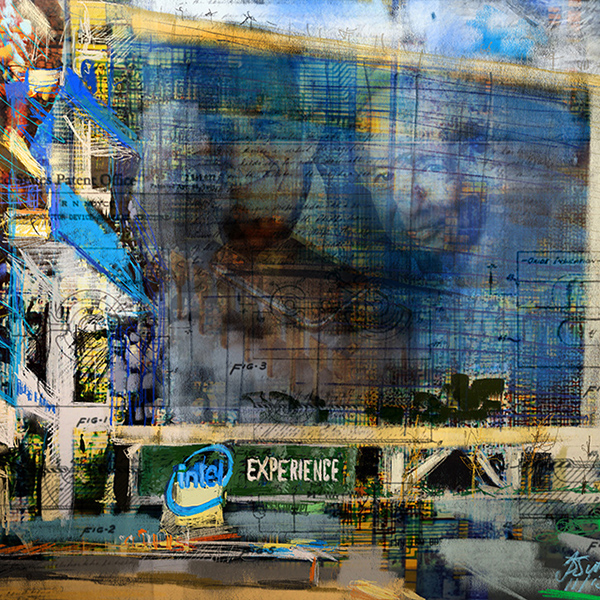 Intel, Santa Clara (1968)

Xerox PARC, Palo Alto (1970)

Apple Park, "The Spaceship", Cupertino (1976)

Google Bikes, "Googleplex", Mountain View (1998)

Facebook Thumbs Up Sign, Menlo Park (2004)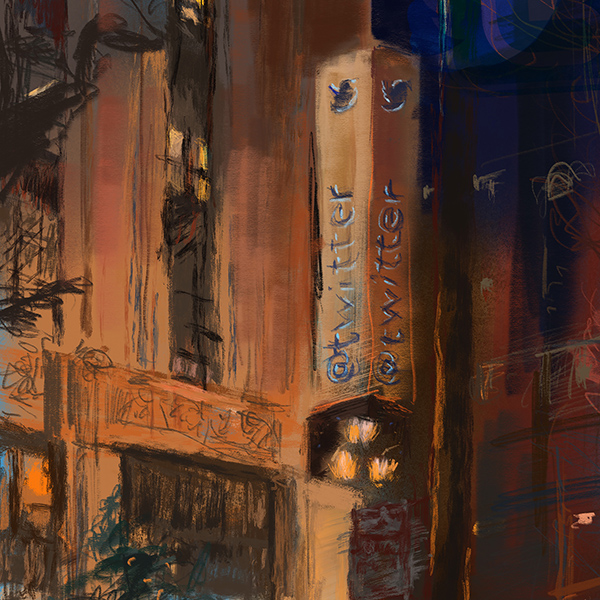 Twitter, San Francisco (2006)