Summit Art, Arlington, Texas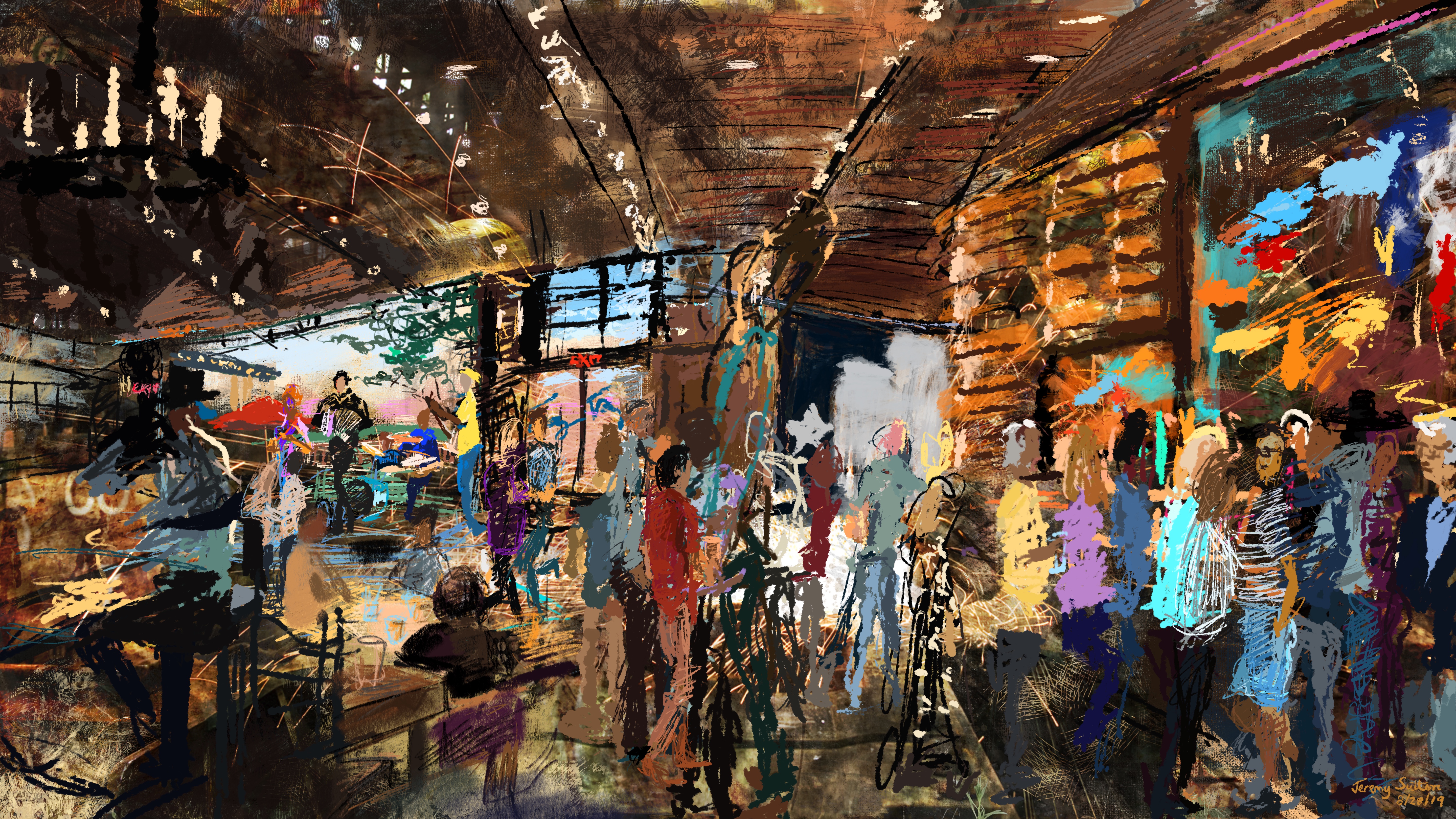 The artwork shared here was created during a three day company meeting at the Live! by Loews Hotel in Arlington, Texas. It includes a painting of the opening reception party, a painting of two sessions and a painting depicting the 100-year history of the company. All these artworks were created live using an iPad Pro, Apple Pencil and the Procreate app.
Opening Party at Troy's, Texas Live
The final image is shown at the top of this page and the time-lapse replay immediately below.
Sessions
The Company History
Below are the main stages of this history painting, reflecting the 100-year history of the company.