iPad Pro, Apple Pencil, Procreate app

The painting at the top of this page was created en plein air in Portland, Maine. It shows Makayla fishing between the Custom's House Wharf (on the left) and Portland Pier (on the right). The tools I used were the iPad Pro, Apple Pencil and Procreate app. The time-lapse replay gives you an idea of the creative process, including how I started with a detail from an old distressed wall of the Custom's House Wharf. This photo (immediately below) gives a sense of the scene (though Mykayla wasn't fishing at that moment) and anidea of how much I reinterpreted the light, forms and colors in my rendition.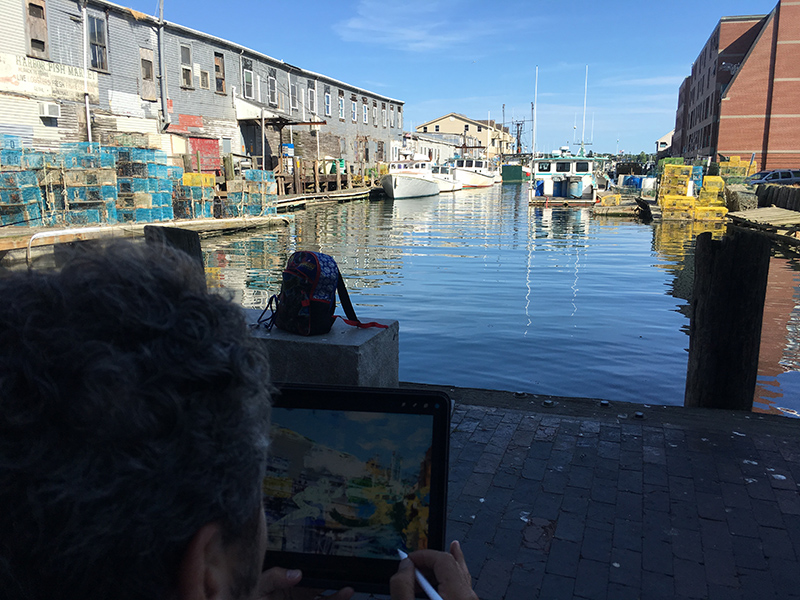 Below is another painting I created the following day from a similar location but of a boat grounded at low tide in front of the Portland Pier.