Jeremy Sutton, Horszowski Trio at Kohl Mansion, 2017, iPad Pro, Apple Pencil, Procreate

This drawing was created on February 12th, 2017, from life during a concert of the Horszowski Trio at the historic Kohl Mansion, part of the Music at Kohl Mansion program. The musicians featured in this drawing are, from left to right, Rieko Aizawa, piano; Jesse Mills, violin; and Raman Ramakrishnan, cello. They played works by composers Arthur Foote, Leonard Bernstein and Franz Schubert. I drew the whole time they were playing, roughly about 75 minutes. I started before they took to the stage and you'll notice, if you look at the replay video below carefully, that I first draw in the piano with no one sitting at it and then the musicians arrive and I start to draw them over the piano…
Replay video showing how the drawing progressed from start to finish.

The scene as I drew the musicians.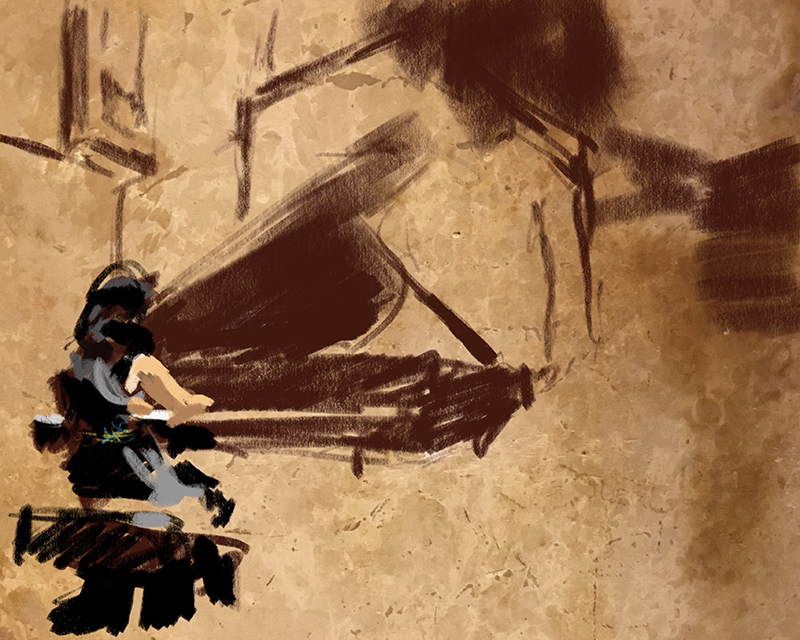 An early stage of the drawing.
I look forward to being the Painter-in-Residence for the next season at Music at Kohl Mansion. Click here (or on the image above) to be linked to their June 2018 newsletter that has information about the upcoming season. For some of the concerts I'll create works live as the musicians play. I'll display artworks inspired by the Music at Kohl Mansion. It'll be wonderful to see you at some of the concerts!