Havana Night – Live Painting in Boca Raton
Live painting the scene at a Havana Night themed opening party at a conference in the Boca Raton Resort & Club, Florida. The first half shows you the actual scene at the party, and the second shows the stroke by stroke replay of the creative process, showing how the painting evolved over four hours, compressed into one minute!

The final artwork created live during the evening using an iPad Pro, Apple Pencil and Procreate app.
Here are photos from the event: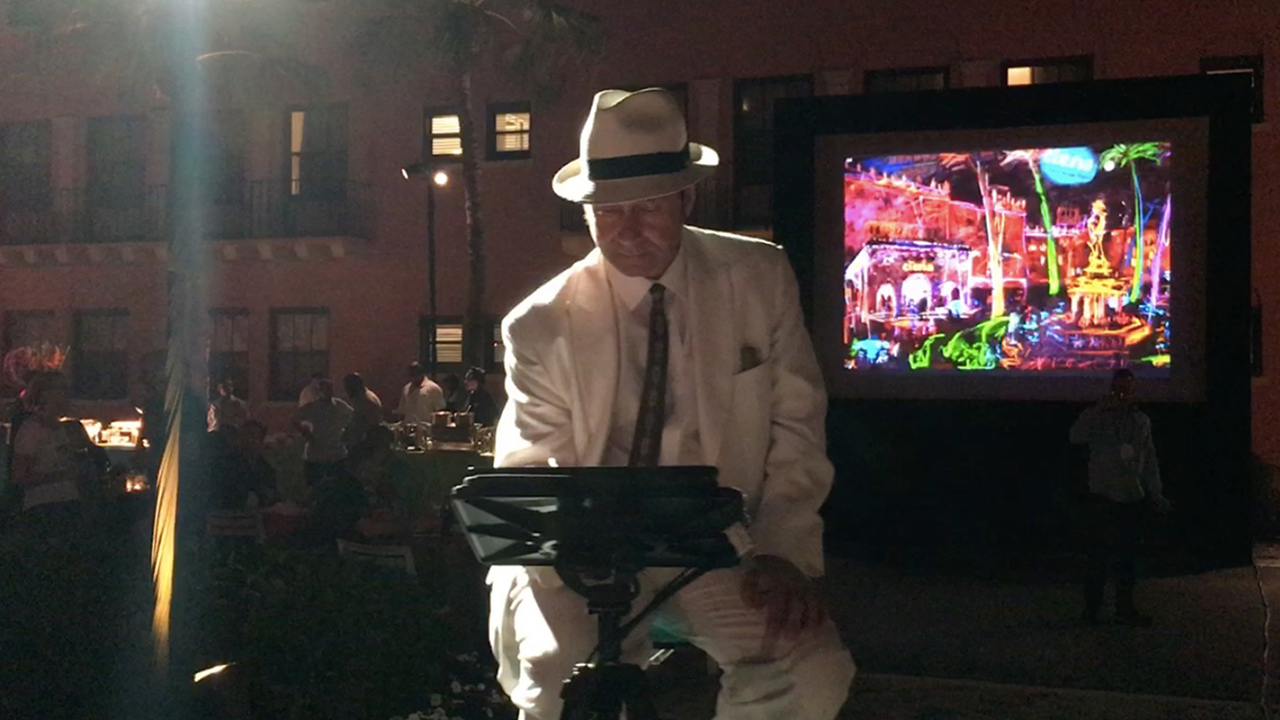 In this dawn pano shot you can see the pink Spanish themed building of the resort on the right. The main building was built in Spanish style 90 years ago, in 1926, by local entrepreneur and architect Addison Mizner. He had great plans for the area, including a Venetianesque canal complete with gondolas! He built this resort before running out of money and the canal never got built.
Photo credit for event stills: Dave Merrell
Thanks to AOO Events and Ciena.