Painting in Bahrain
I created a series of live event digital paintings using the iPad Pro, Apple Pencil and Procreate app at the 18th Arab Businessmen and Investors Conference (ABIC 2019) in Manama, Kingdom of Bahrain, 12 – 13 November, 2019. The conference theme was 4th Industrial Revolution: Shaping The Future Digital Disruptions for a Better Tomorrow.
The first three paintings were created live at the Gala Reception in the Arcapita building on Bahrain Bay, projected on the ceiling of the foyer as I painted.
Bahrain Chamber of Commerce and Industry (BCCI) Celebrates 80 Years
This painting depicts all the former chairmen and the current chairman of the Bahrain Chamber of Commerce and Industry since its foundation 80 years ago. The original and current location of the Chamber is also depicted.

Tribute to the Pearling History of Bahrain
You can learn more about the 4,000 year history of pearling in the Bahrain area at this link.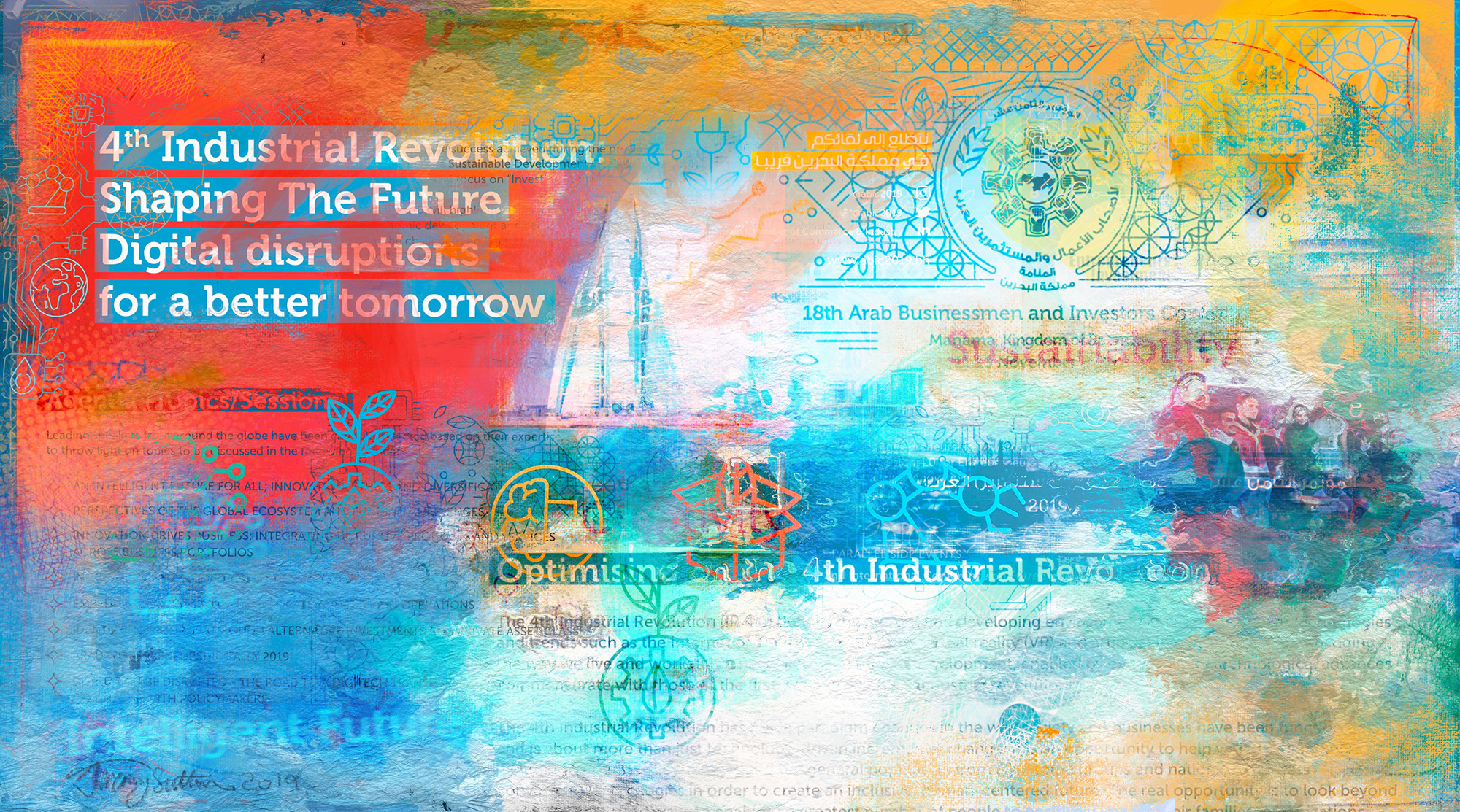 18th Arab Businessmen and Investors Conference


The final painting was created live on stage during the final conference session in the Ritz-Carlton, Bahrain, Conference Centre.


Bahrain – Past and Future
This painting includes the famous Tree of Life, ancient coins, modern architecture and skyline and the hope of the youth, the next generation.
Big thanks to the team at Pico Bahrain for their wonderful work and warm hospitality!