DigiFun Art Festival 2015
Seoul Museum of Art
I was honored to be invited by DigiFun Art to participate in the DigiFun Art: Urban Scape Mobile Art Exhibition & Festival at the Seoul Museum of Art (SeMA), South Korea. The art exhibition opened September 22nd and runs to December 13th, 2015. It is on the third floor of the SeMA Central location, Seosomun Main Building, (Project Room 3F) – please visit if you're in Seoul between now and December 13th.
The exhibition features paintings created on mobile devices, including this one (below) that I painted live at the Smithsonian American Art Museum during their America Now! Innovation in Art event.
It also included a participative interactive installation called "Pixelscape" which you can see here:
These are the events I participated in:
– September 22nd: Opening Ceremony, Seoul Museum of Art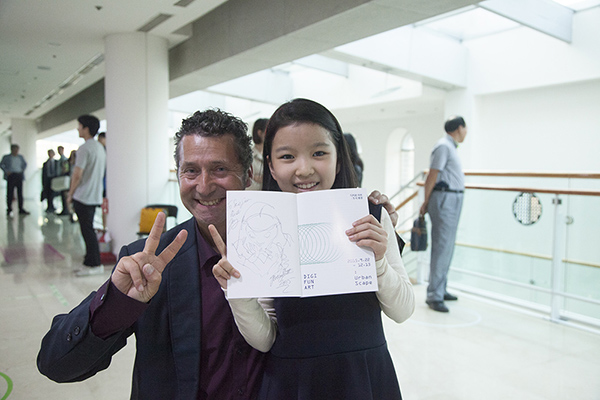 – September 23rd: Talk & Live iPad Drawing Demo, Project Gallery (3F), Seoul Museum of Art
Drawing on the Go! The Joy of Sketching on the iPad in the Urban Scape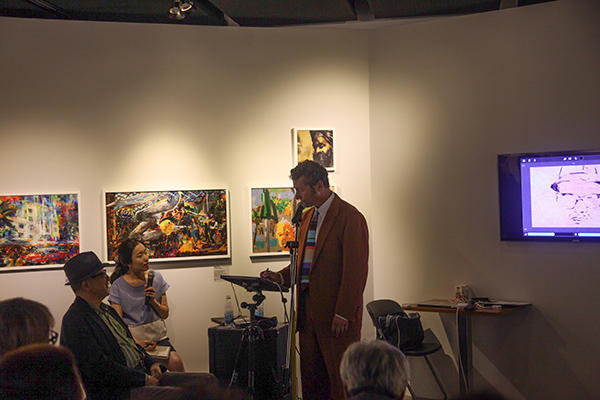 – September 24th: iPad Drawing Workshop, Lecture room (B1), Seoul Museum of Art
Drawing on the Go! Learn how to draw on the go using the Sketch Club app on the iPad.
– September 25th, Mobile Drawing Workshop,gallery TOAST, organized by DigiFun Art.
Other artists participating in the Digifun Art Mobile Art Exhibition & Festival include Hong Seung-Hye, Hong Kyoungtack, Kim Yong-chul, Kim Yong-kwan, Park Gwang-soo, Lee Fi, Joanne Carter (TheAppWhisperer.com), Jörg Hinz, Ahn Seung-joon and Hong-kyu Kim. It was a pleasure meeting these fellow artists and getting to know the Korean mobile art community.
Thank you to Professor Ahn, Amy Chung and Sangwoo Kang of DigiFun Art and Ara Jo and her colleagues at the Seoul Museum of Art for organizing, and inviting me to participate in, this special mobile art festival. Thank you, WACOM, maker of the Wacom Intuos Creative Stylus 2 (one of the styluses I like to use), for sponsoring this festival.
I met Amy when I was speaking at the mobile Digital Art & Creativity (mDAC) Summit in Palo Alto last year. Thank you, mDAC, for helping bring together mobile artists from all over the world.
Photos included here were taking by various people including Joanne Carter, Ara Jo and Sangwoo Kang.