"Meyer Lemons"
"Art of Jazz"
"Floating Lilies"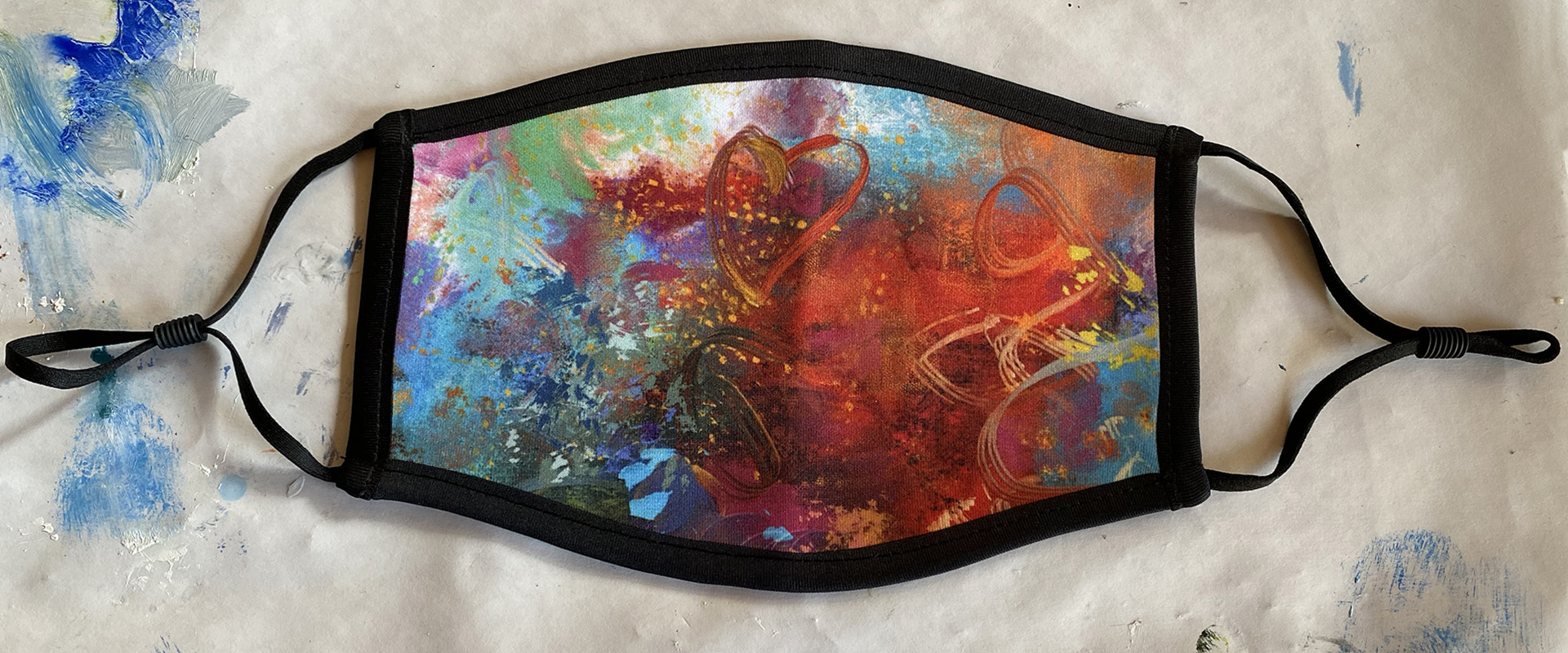 "Cosmic Love"
Enjoy a Conversation-Piece ArtMask!
Wear original art on your mask! Share a splash of color and creativity. All the designs are original art created by myself.
A Premium Product
ArtMasks feature a three-layered structure, with dye-sublimated polyester outer and inner layers, and cotton liner inside for protection and comfort. The ear loops are made of soft elasticated polyester and spandex blend. They come with a small plastic grommet to help you adjust the mask's straps to exactly fit you without squeezing your ears. The masks are machine washable & quick drying. These masks fall within the CDC recommendations for cloth facial coverings; they are not suitable for use in clinical or surgical settings. The designs include the text "ArtMasks by JeremySutton.com" printed along the right edge of the image. The masks include instructions for fitting the grommets using a paperclip.
Please let me know if you'd like a mask featuring another artwork of mine, or would like a custom design created. Estimated shipping is typically 7 – 10 days or sooner if the designs are in stock. Please let me know if you need a rush shipment.
By purchasing my ArtMasks you are supporting independent artists like myself – thank you!