Live Painting in
Michael Cerbelli's:The Hot List
The Special Event Show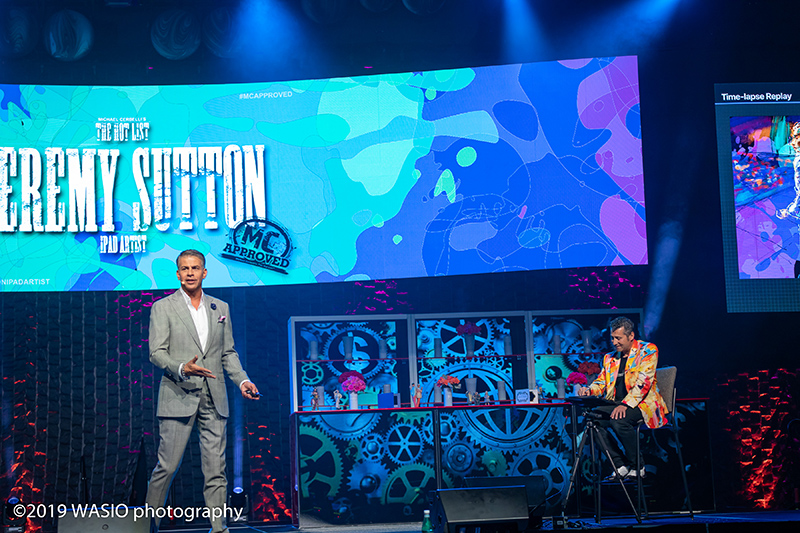 Painting The Show
This video shows a replay of the iPad painting I created live on stage documenting the entire 90 minutes of Michael Cerbelli's "The Hot List™" 2019 at The Special Event Show in San Diego.
Photo on left by Cara and Joel Weiss of Save The Date MD.
Photo on right by Kunmi Ariyo of Mirus Events.
Here are states in my painting process that show different acts performing and moments during The Hot List presentation, plus some photos from the show.
Jordan Kahn Orchestra

Michael and his daughter Kelsey

The Two Doms

The Two Doms

Michael talking about Visual Comet's LED Tunnel and other products
Eric Dittelman
Scott Keo
Johnny Manuel
Tom Cotter
Little Stars Trio

LYRIC

LYRIC
Painting Portraits
Immediately before and after The Hot List I painted portraits of attendees and share some of them here:
Jeremy painting Amanda. Video by Sharokina of Citygirl Weddings.
Painting The Opening Session
The day before The Hot List I painted The Special Event Show's Opening General Session. Here's the replay video and couple of states from within the creative process as the painting developed and depicted different performers:
Val Vigoda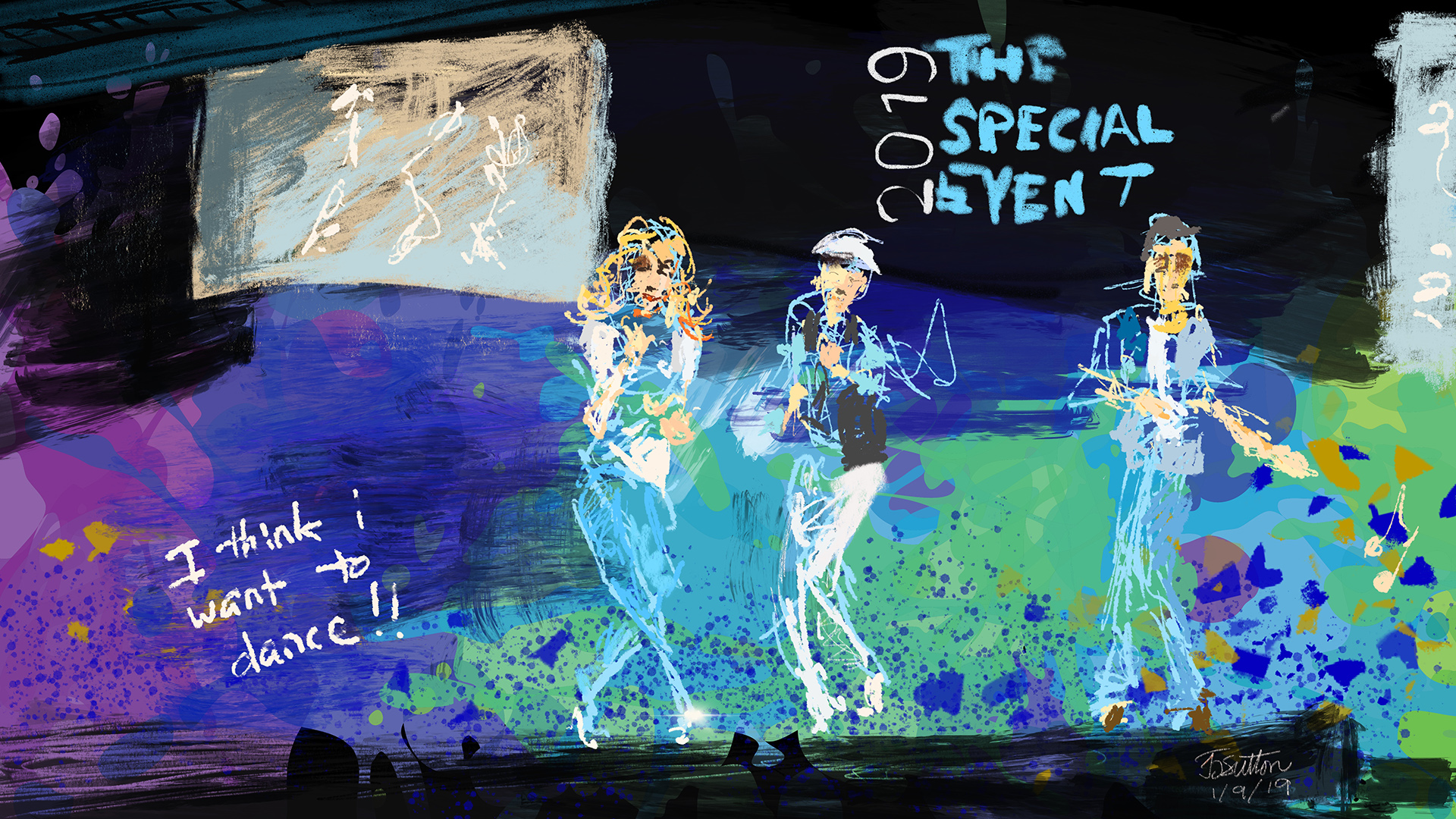 LA AllStars
Jeremy Sutton Live Event Painting, as featured in:

Here is a set of links to all of Michael Cerbelli's "The Hot List™" 2019 presentations where I have performed live:
January 2019, The Special Event (TSE) show, San Diego, CA
February 2019, New York City, NY
March 2019, International Live Events Association (ILEA), Greater Philadelphia Chapter, PA
June 2019, Meeting Professionals International (MPI)'s World Education Congress (WEC), Toronto, Canada