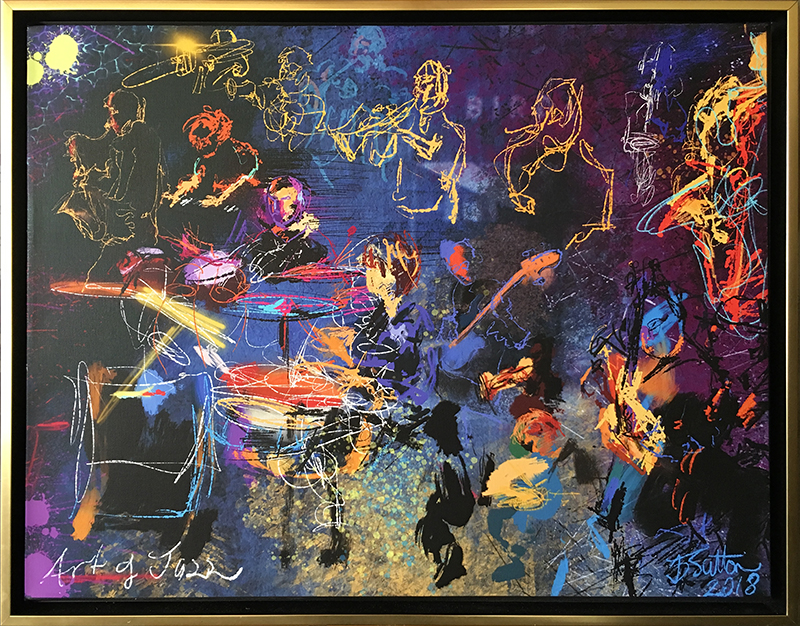 Art of Jazz
26″ x 20″, pigment ink print on canvas, mounted in black and gold floater frame, (Ed. 1/5 this size and media)
The image shown in this print is created from several iPad paintings that I created live on stage using an iPad Pro, Apple Pencil and the Procreate app during the Art of Jazz Tour with the The Birdland All-Stars Featuring Tommy Igoe, January – February, 2018. The primary image is the one I created during Show #5 on January 30th, 2018, in the Blumenthal Performing Arts, McGlohon Theater at Spirit Square, Charlotte, North Carolina.


This image is
Download the HP Reveal free app on your mobile device to view the AR video overlay.


This print is also available as MetalPrint. For print options click here.