Live Art on 6K Video Wall
Apple Union Squ.
March 4, 2017

On March 4th, 2017, I sketched live on the 6K video screen in the Forum area of the beautiful new Apple Union Square in San Francisco. I used the iPadPro, Apple Pencil and the Procreate app. If you're interested in learning to paint on the iPad in an in-depth workshop, then please join my "Inspiration From the Masters" iPad Art Workshop in San Francisco, from April 28th to 30th, 2017.
I created two live artworks at this event, the first a depiction of the scene looking out through the magnificent large (two storeys high!!) windows onto Union Square, and the second a portrait of one of the visitors to the store that afternoon, Victor who was visiting from New York City. Thank you to the Apple team for inviting me to draw live on their wonderful 6K video wall and share my process with their visitors. It was great to see everyone just pick up an iPad and start sketching! Thanks also to Sumit and Caroline (co-founders and co-organizers of the annual mobile Digital Art & Creativity Summit in Palo Alto where I have been a speaker the last three years) for the I (heart) mobileart t-shirt I wore for this event!
Here (below) are the final artworks plus some photos and videos of the scene to give you an idea of the atmosphere.

---
The iPad sketch below depicts New York-based artist Happy Menocal who I drew as she drew at the opening of the same Apple Store on May 21st, 2016 (see iMore article).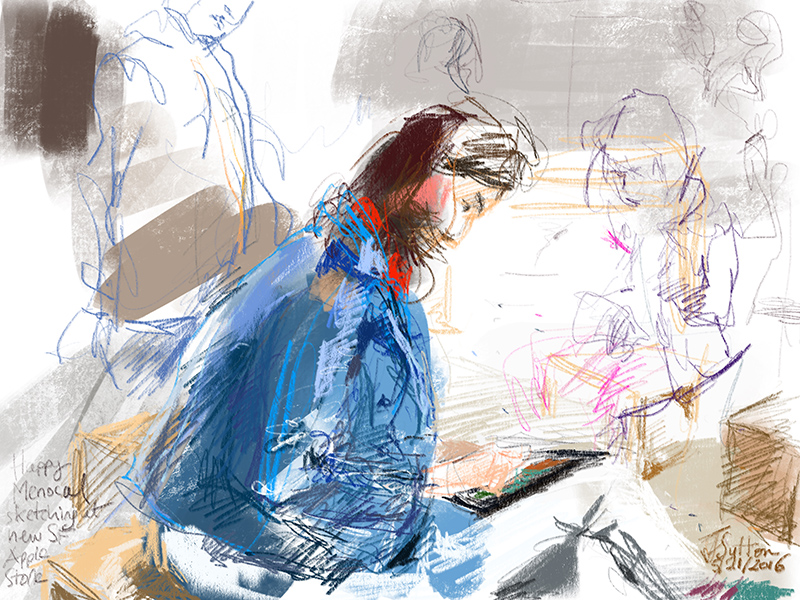 Here is the replay video showing how the drawing process of my portrait of Happy progressed from start to finish: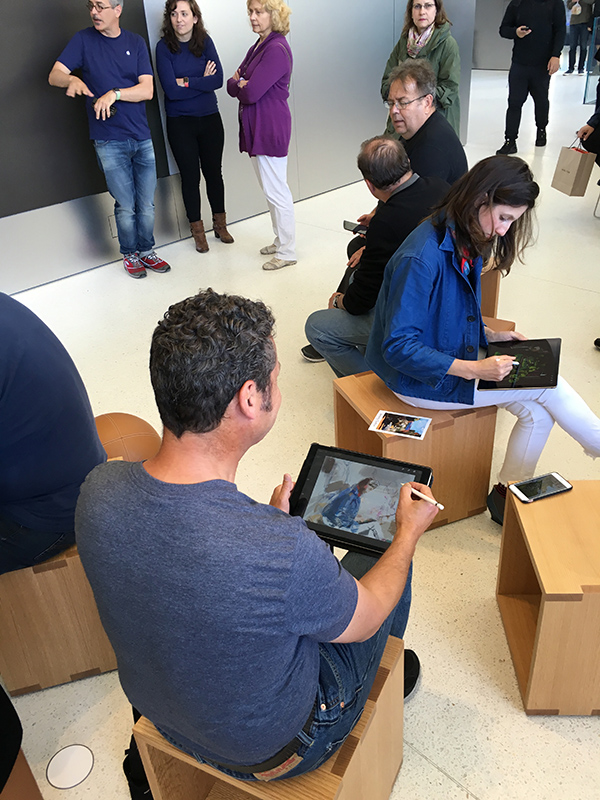 Photo above shows me drawing Happy as she draws. Her drawing is projected on the beautiful 6K screen they have in the Forum section of the store.
Here are some more photos from that day to give you an idea of the atmosphere and how amazing the new store is!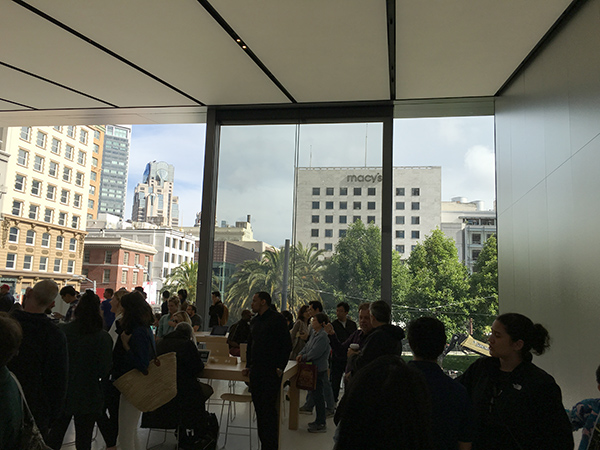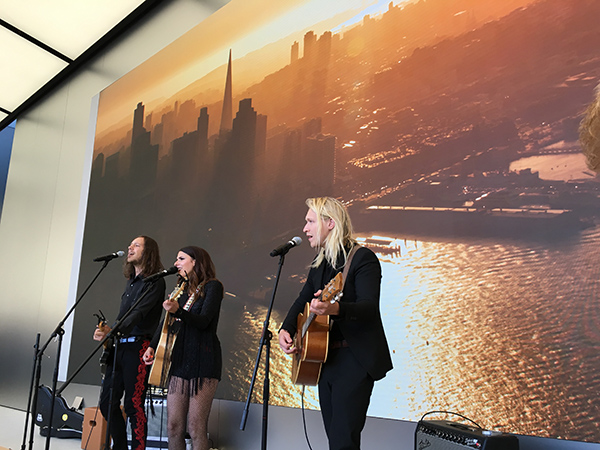 This photo shows the monumentally huge two-storey high glass doors slowly closing at the end of the day. A sight worth seeing!

As I walked away from the Apple Store that evening I looked back up Powell Street, saw a cable car pass me and took some reference photos with my iPad. Click here to see "Cable Car on Powell", the painting I created based on those photos.