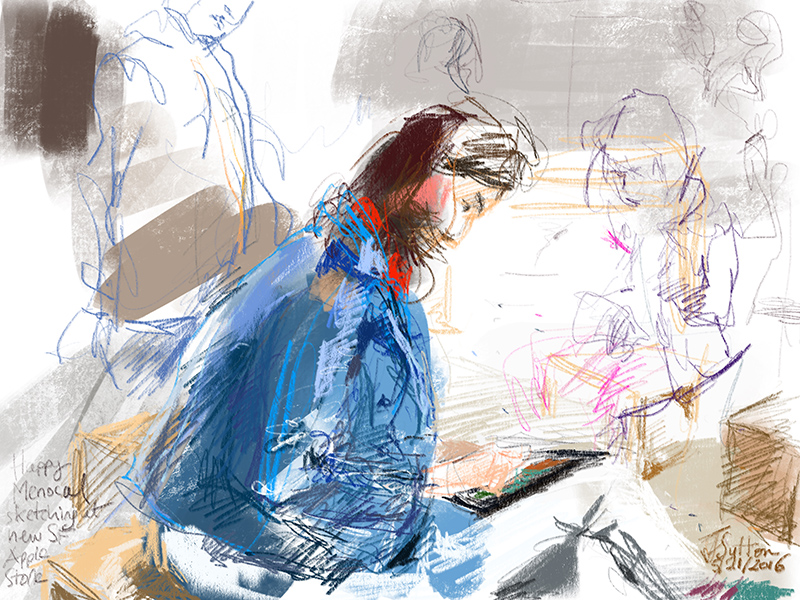 Jeremy Sutton, Happy Menocal Sketching at Opening of the new Apple Store Union Square, 2016, iPad Pro, Apple Pencil, Procreate
I will be sketching live on the 6K video screen at the Apple Store Union Square, San Francisco, using the iPadPro, Apple Pencil and Procreate, on Saturday, March 4th, 2PM – 3:30PM. If you're interested to learn how to draw and paint using this same amazing combination of tools, I am teaching an "Inspiration From the Masters" iPad Art Workshop in San Francisco, April 28th to May 1st, 2017.
This iPad sketch is an example of an artist drawing an artist drawing.. My subject is New York-based artist Happy Menocal who I drew as she drew at the opening of the beautiful new Apple Store Union Square, San Francisco, on May 21st, 2016.
Here is the replay video showing how the drawing process progressed from start to finish: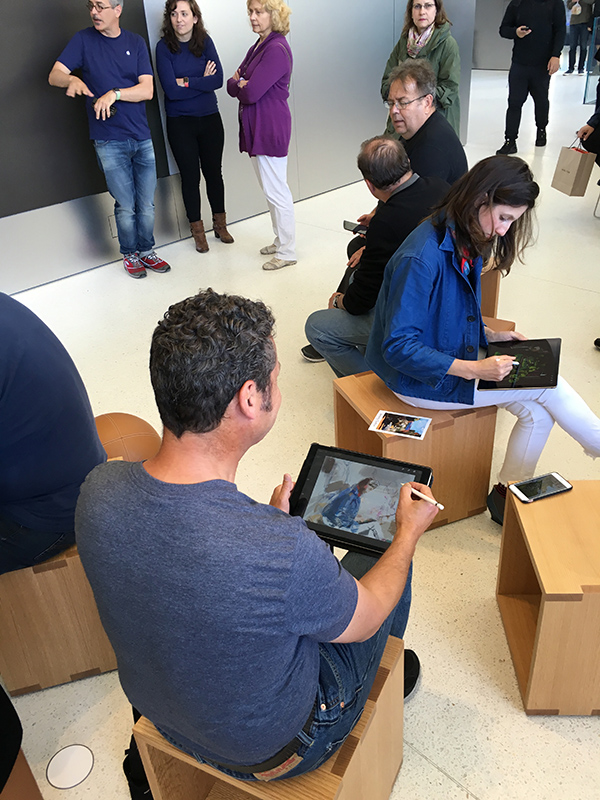 Photo above shows me drawing Happy as she draws. Her drawing is projected on the beautiful 6K screen they have in the store.
Here are some more photos from that day to give you an idea of the atmosphere and how amazing the new store is!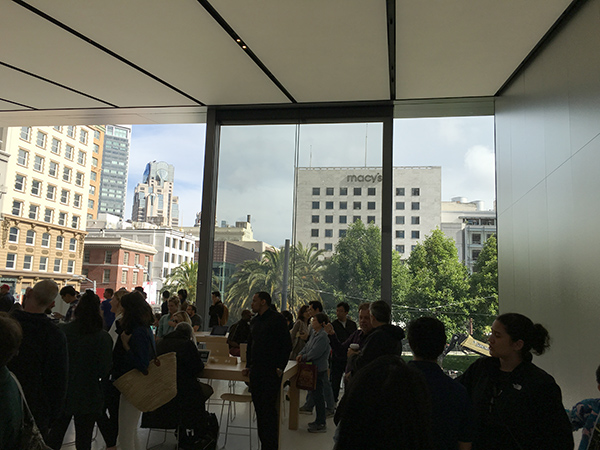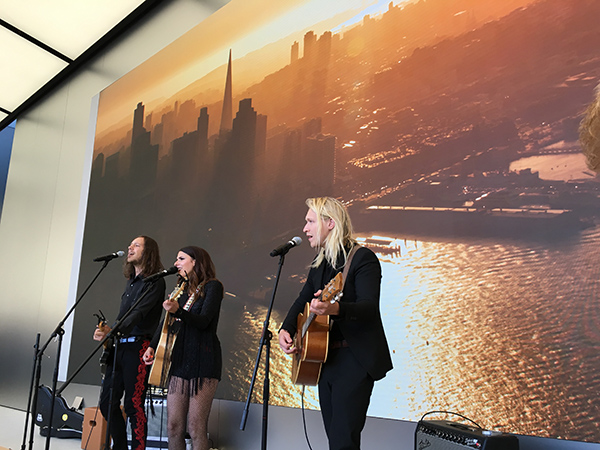 This photo shows the monumentally huge two-storey high glass doors slowly closing at the end of the day. A sight worth seeing!

As I walked away from the Apple Store that evening I looked back up Powell Street, saw a cable car pass me and took some reference photos with my iPad. Click here to see "Cable Car on Powell", the painting I created based on those photos.